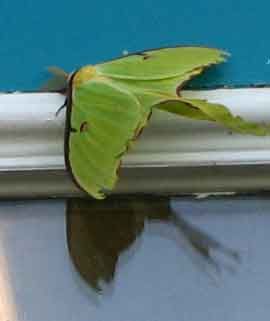 Look who was waiting for me this morning on the door to the shop!
After a day of soaping... lots of it, making it, cutting it and wrapping it, this should be another beautiful day for finishing up a couple of orders and then hitting the torch.
As always, I have lots of ideas for new beads and vessels... can't wait! In fact, the color combo in the picture is certainly inspiring itself!